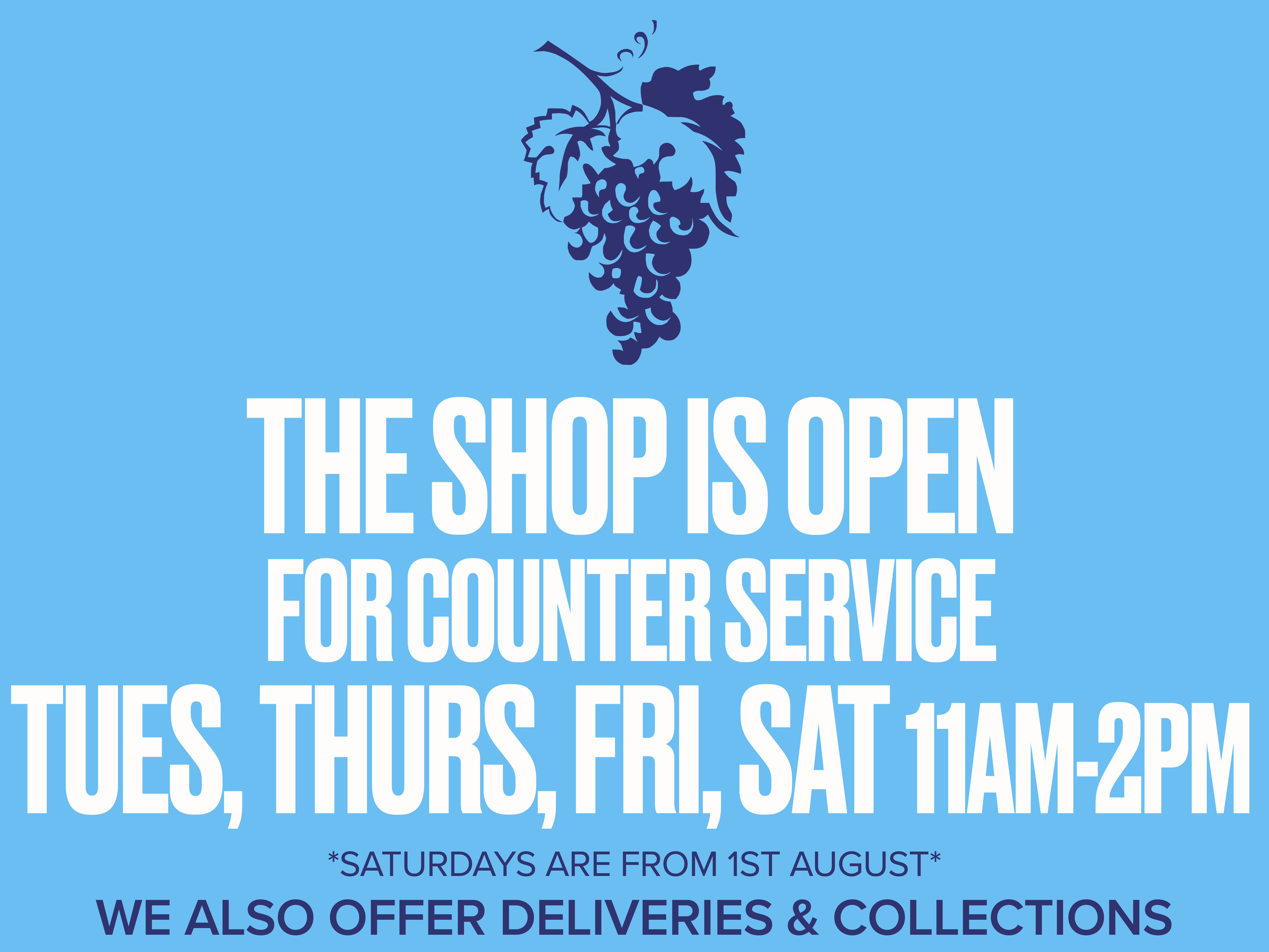 FOR ORDERS
EMAIL (ANYTIME) shop@vineyardsofsherborne.co.uk
or CALL (During Shop Opening Hours) 01935 815544
Home deliveries – are still very much a thing for our future. For guaranteed local delivery the same week, orders must be placed before noon on a Monday.
Collections – are available at pre-arranged time slots on a Tuesday, Thursday and Friday between 11am-2pm. We are following a strict protocol so that we can keep our customers safe when collecting.
Shop service –As Hannah will be in the shop on her own, please bear with her as we will only be allowing one customer to the counter at a time and will encourage customers to queue 2 meters apart outside, following social distancing guidelines.
We're rather excited to be re-opening our doors for service, albeit in a different way. We're going 'old school' by having a service counter that greets you in front of a backdrop of great wines & spirits – taking inspiration from Gerry's Wine & Spirits in Soho for those of you who have been, or like the chocolate shop in Charlie & The Chocolate Factory; you tell us what you are looking for and we will talk you through the products like we usually do and present the options at the counter. We think of ourselves as 'storytellers of wine' and it's time for the narrative to continue. We follow our wines from grape to glass, so it's so refreshing to be back on the shop floor with the bottles glistening behind!
We must say, thank you for supporting us and shopping locally. We know that for many of you it's something that you did pre-lockdown, but for those of you who found us when other options became unavailable, we hope you have enjoyed the quality products and service & it would be marvellous for you to stick around in the 'new normal.'
Shopping small, means thinking BIG for our high street and the community.
Come gather 'round, people
Wherever you roam
And admit that the waters
Around you have grown