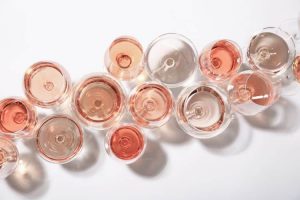 Drinking Pink £15 pp
Thursday 11th August 2022
7:00pm – 8:30pm
An evening wine tasting dedicated to the pink stuff – Hannah and Sadie will be romancing you with rosé, busting myths, showcasing different grapes, countries and winemaking techniques and raising an indie glass to a style of wine which is still living life under a heavy Provençal stereotype. Join us – it's the perfect time of year for a rosé tasting and the 6 wines we have lined up are simply glorious!
As always, no prior knowledge is expected, simply come along, drink great wine, and leave knowing something new – having had a fun evening!
Limited Availability & Reservations Only!
MAKE A RESERVATION VIA OUR CONTACT US PAGE