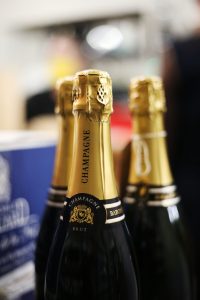 Fizz Tasting w/ Chris Morris
Thursday 16th June 2022
What better way to help celebrate Vineyards 17th Birthday and Hannah's *ahem* 30th than hosting a fizz frenzy with the wonderful Chris Morris. We will sample fizz made from different countries and explain how each style is made, from Prosecco and Chardonnay to quirky regional fizzes and fine Champagne – it promises to be a lot of fun and definitely an education!
You'll understand the ins and outs of a glass of bubbly by the end of the end and discover the differences between every pop.fizz.clink. There's 7 fizzes on the line up!
£20 per person
Limited Availability & Reservations Only!
MAKE A RESERVATION VIA OUR CONTACT US PAGE