We are doing lots of fun virtual tastings and shenanigans on instagram at the moment!
Virtual Tastings Round Two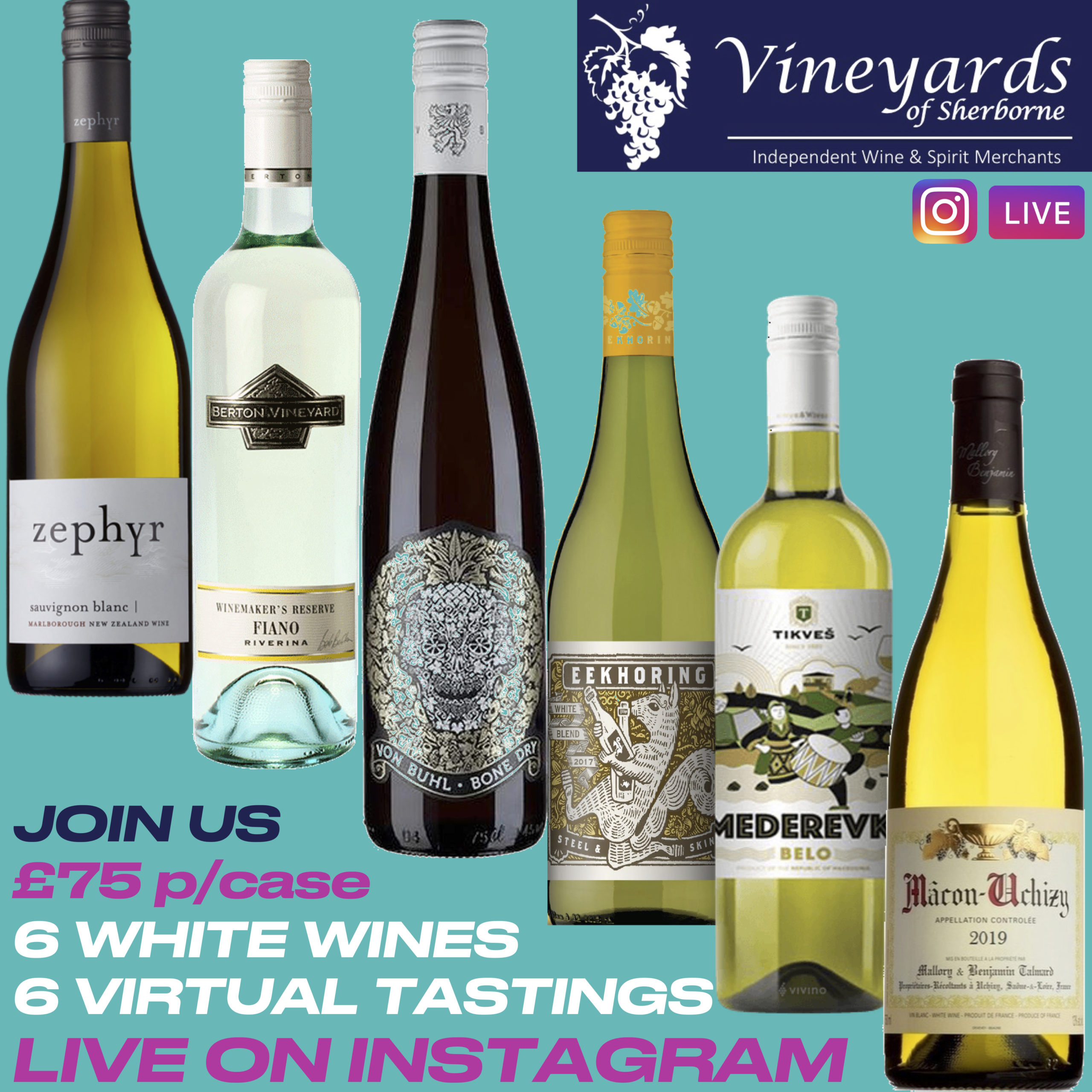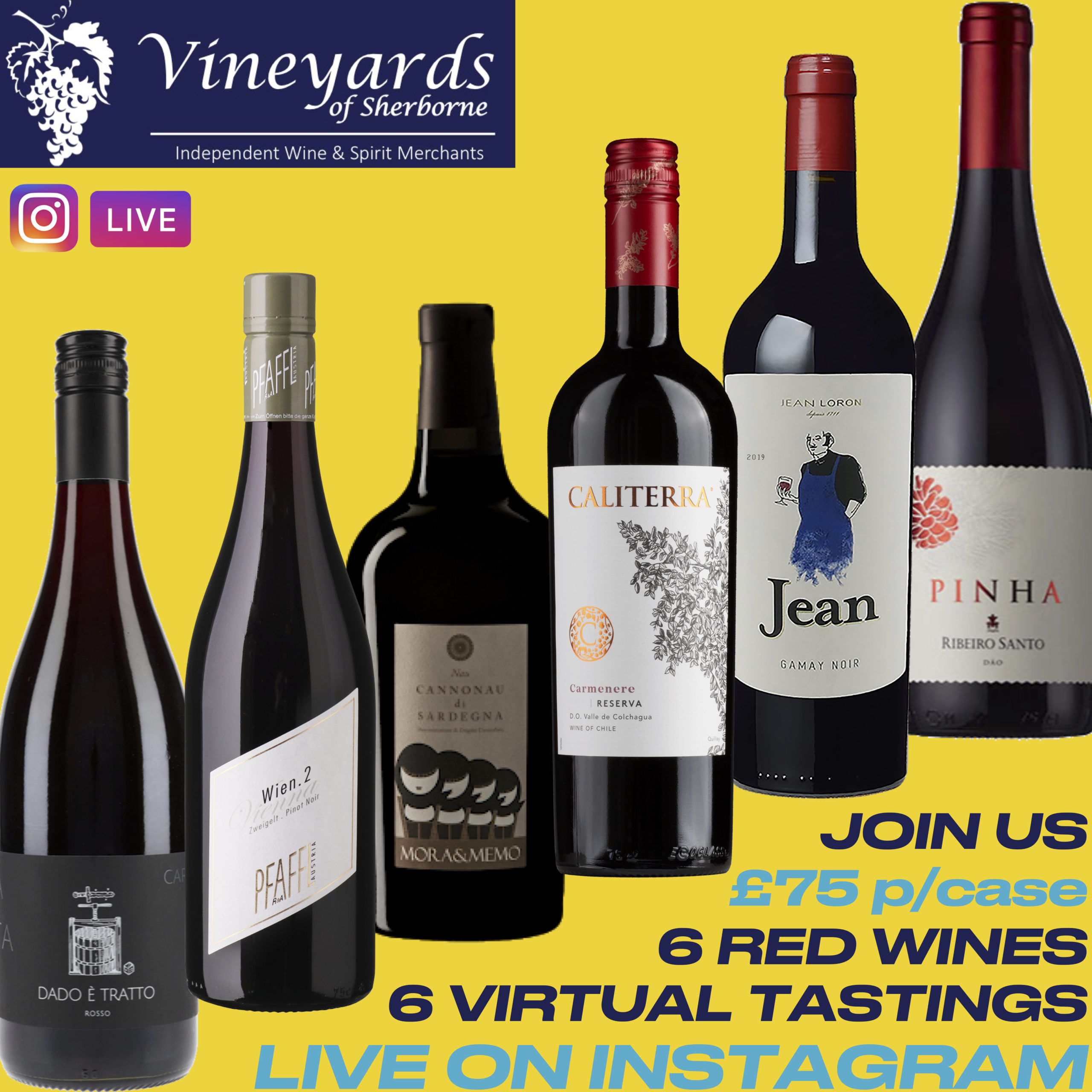 This time, we have put together 2 wine cases:
6 Red wines & 6 White Wines
£75 per case
We'll be hosting our joint 'Virtual Tastings' with winemakers, wineries, and importers for each wine. Enjoy and learn about great wine from the comfort of your home.
Last time, our virtual tastings made it into The Guardian newspaper; Fiona Beckett noted how wine enthusiasts are getting a lot for their buck by joining in on our virtual shindigs as we are bringing the people behind the wine to you directly in your home. We've always had a great events calendar at Vineyards with many winemaker visits, but we must say, it has been much easier to put together a full calendar of chats with winos during lockdown using tech. It's a positive from the abyss and means that we can put together a jam-packed programme.
The 'LIVE RED' wine case will have tastings on every Monday
from 6th July – 10th August at 7:30pm on Instagram
The 'LIVE WHITE' wine case will have tastings on every Friday
from 10th July – 14th August at 7:30pm on Instagram
Remember, the videos stay live on IGTV (Instagram TV) after the event, so it really is no bother if you miss the LIVE airing.
Also, if you just want to enjoy a great wine case without our faces, then please to feel free to order for your own pleasure- viewing not required!
SIGN UP to our mailing list HERE for the our 'boozy news' including latest products, wine cases and events – including the virtual kind!